Maid Envy, is an established cleaning serivce in Houston, TX providing quality maid services to the surrounding community. We provide services to meet the needs of our customers by designing cleaning plans around individidual needs. By offering, general, deep and custom cleaning services on a monthly, biweekly, weekly and daily basis, we can design a plan that is right for you.
Maid Envy is licensed, insured and bonded in the state of Texas and employs experienced housekeepers trained to properly clean your home or property. Our goal is to provide you with consistent cleaning services each and every time you schedule a cleaning service.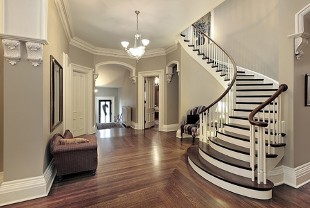 For a fast and reliable estimate, please fill in the above contact form.
A Maid Envy representative will contact you within 24 hours or you may call us for an immediate estimate.
Our Commitment
We practice quality through constant communication, learning, and responding to your needs. We encourage you to evaluate each cleaning service performed by our housekeepers. Your comments will help us learn how to properly care for your home. We go the extra mile by offering extended hours, custom cleaning programs, and emergency services. Green cleaning products and methods are used to safely care for your home.
Our Staff
Maid Envy employs experienced housekeepers who have been professionally trained to properly clean and care for your home or office.
Green Cleaning Products - Safe, Effective and Smell Great
Cleaning products are necessary for maintaining attractive and healthful conditions in the home. In addition to the obvious aesthetic benefits of cleaning, the removal of dust, allergens and infectious agents are crucial to maintaining a healthful indoor environment. Protecting the air quality of your home is our goal while providing effective products and methods that will properly clean your home, and will not endanger your family, pets or environment. We use both natural and green cleaning products are effective, safe and smell great. You will enjoy a home that is truly clean and healthy.